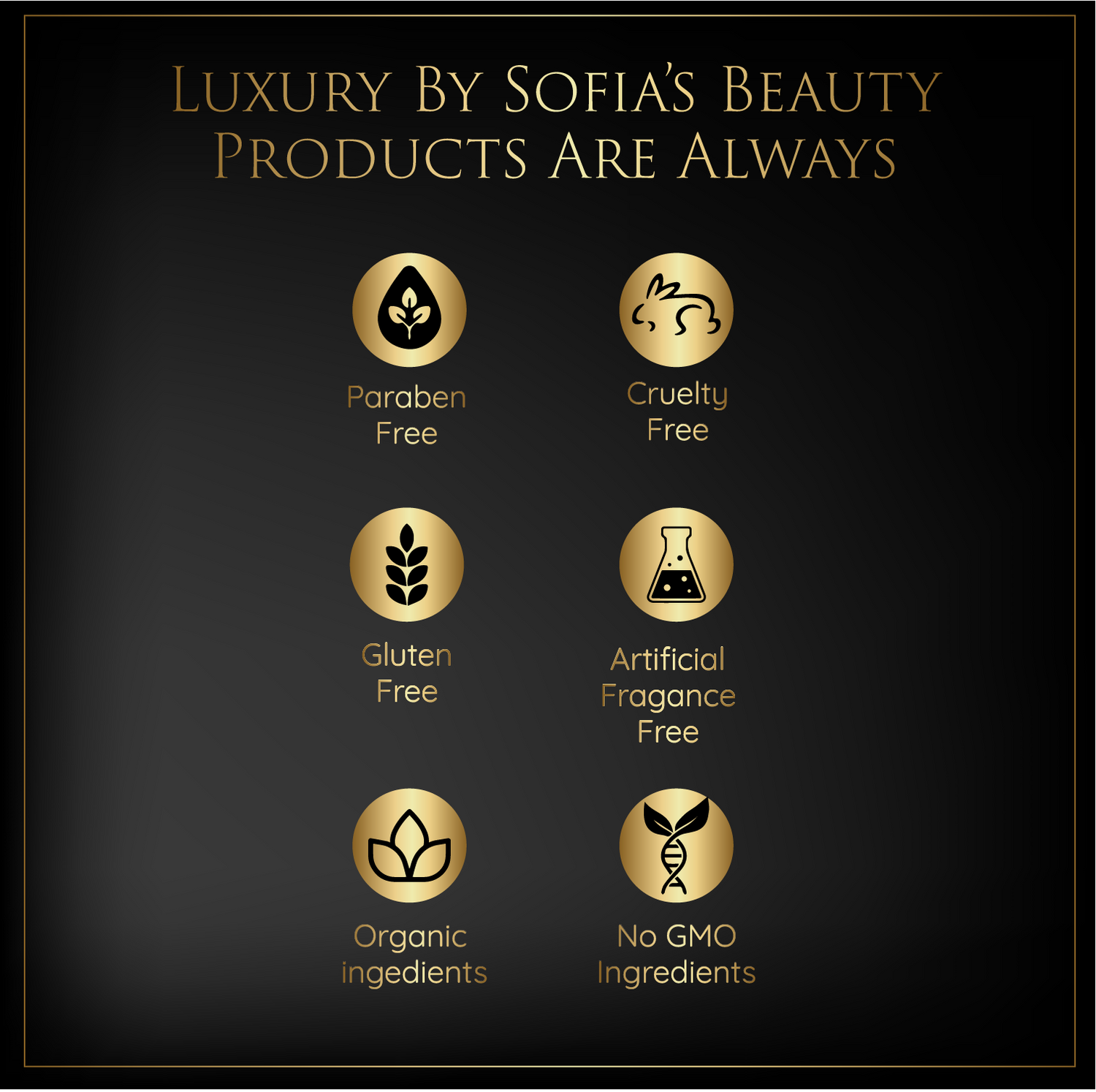 Health Is Wealth
Every woman has her own natural beauty, but not every woman lives luxuriously.
Luxury is the freedom to live the life you want, on your terms. And just as important, it's the freedom from everything that keeps you from living your best life.
At Luxury by Sofia, we believe health is the foundation of a beautiful life. 
Because when you're healthy, you glow naturally, and you enjoy life to the fullest. You get to spend it how you want - with loved ones, living your best life, and being you.
My Story
My journey into clean beauty started when I became pregnant with my first child, and I learned  about the parabens, carcinogens, lead, talc, and other unwelcome additives & toxins in the leading makeup brands. I knew I could no longer settle for beauty that could shake the foundation of my life - my health.
I thought I could find freedom in going organic, but the so-called organic brands' natural shades were too pasty-looking and pale. They didn't match my skin tone. So, I ended up wearing no makeup during pregnancy and nursing. 
I wanted that luxurious feeling I'd always had, and I wanted it on my terms.
 And I want you to have that, too.
 So I founded Luxury by Sofia because I believe every woman no matter her skin tone should have healthy, all-natural & organic beauty products that make her feel her best - without sacrificing her health, or style.
With Luxury by Sofia, we're bringing the luxury of freedom to our natural beauty. By delivering you the most luxurious, pleasurable, and high-performing organic beauty products, you can make your world how you want it.
Every Luxury by Sofia product is made with top-quality plant-based ingredients that are always non-toxic, phthalate-free, paraben-free, cruelty-free, lead-free, talc-free, halal, and crafted here in the USA.
 That's what Luxury by Sofia stands for. And that's what I still stand by, personally testing, approving, and wearing each of our products.
With Luxury by Sofia, you can embrace your natural beauty and live life on your terms. 
With Love,
Sofia